Archive for June 30th, 2012
Toyota FCV-R hydrogen fuel-cell concept car, 2012 Detroit Auto Show
Incoming search terms:
carbon fiber sports cars
hydrogen fuel cells pictures
hydrogen fueled engine
toyota fuel cell vehicle
---
The very last Mazda vehicle using the famous rotary engine will roll off the assembly line this month at the company's Hiroshima factory. Despite conquering the hearts of many driving enthusiasts with its ability to generate more power than traditional engines of the same size, the Wankel consumed a fair amount of oil and gas, which didn't please Mother Nature.
Photo: Mazda
The only remaining model that used this powerplant was the RX-8 and it sold only 2,896 units in 2010. The car stopped being distributed in Europe two years ago after it failed diagnostics tests for the new emission requirements.
Mazda now banks on its highly efficient SKYACTIV technologies to reduce its carbon footprint and attract more customers in hope of turning a profit.
Still, the Japanese automaker is reportedly planning to introduce an electric car using hydrogen to fuel the rotary engine and generate power for the battery. Could 2013 mark a resurrection? We'll see.
Incoming search terms:
scuderia craptastic
Powered by Article Dashboard mother nature is a bitch
---
Eight fascinating video shorts, collectively titled "The Electronauts: And We're Off," chronicling the lives of BMW of North America's pioneering electric vehicle owners – the BMW Electronauts – made their debut on BMWActivateTheFuture.com.
The BMW Electronauts are comprised of 700 households who have leased BMW's first fully-electric car, the ActiveE, for a two year period in the metropolitan markets of Los Angeles, San Diego, San Francisco, Sacramento, New York, Boston and Hartford. The BMW ActiveE lease period will be used to gather feedback that will be part of the development of the BMW i3 and BMW i8 which are scheduled to come to market in late 2013 and 2014, respectively.
Here are three videos, but more can be found at http://bmwactivatethefuture.com/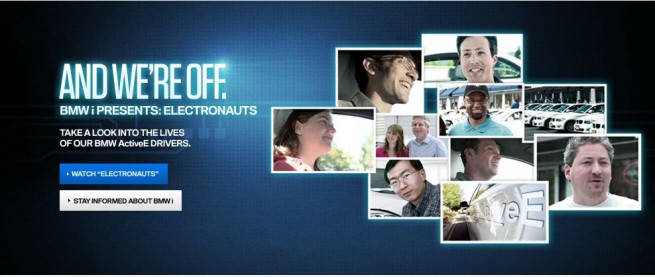 Incoming search terms:
www BMWActivateTheFuture com
---
In the Land of the Rising Sun, there is a specific crowd that likes its cars to ride on wheels with an insane negative camber – remember

this

Toyota Celica?
Naturally, some owners take this fad more seriously than others do with ridiculously looking results that will leave you scratching your head.
Though you wouldn't believe it just by looking at it, but this Kei car, which we believe to be a 1990s Suzuki Alto Works, can actually move, despite its seemingly serious disability.
Now, before you pull out your arsenal of nasty words, just take a minute to think about the crazy automotive trend at your own back yard (or so the speak) – 30-inch wheels on Camaros, anyone?
In addition, unless you want to make a music statement of some sort, we suggest that you at least lower the volume of the video that follows below.
Incoming search terms:
Powered by Article Dashboard show me state
Powered by Article Dashboard sit & go tournaments
---
General Motors today released some details on the safety features of the upcoming 2014 Chevrolet Impala.
The 2014 Chevrolet Impala will start arriving ins showrooms early 2013.
Hit the jump to see the list of features.
Refresher: The 2014 Chevrolet Impala comes standard with a 2.4 liter Ecotec engine working with eAssist. The engine produces 182-hp with a maximum torque of 172 lb-ft. Mated to a 6-speed automatic, the 2.4 liter powered Impala is estimated to achieve 35 mpg highway. Other engine variants include a 2.5 liter 4-cylinder Ecotec making 195-hp and 187 lb-ft of torque or a 3.6 liter V6 making 306-hp and 264 lb-ft of torque. All engines are matched with 6-speed automatic transmissions. The 2014 Chevrolet Impala will be offered in LS, LT and LTZ trim-levels.
Incoming search terms:
All new cars of 2013 2014
all of general motors 2014
---
A team of high school students and their volunteer mentors have successfully electrified a 1977 Lotus Esprit and driven it from San Diego to Jacksonville, Florida. But that's the least amazing thing about this story.
The Esprit EV is the latest project from Minddrive, an after school program in Kansas City, Missouri, that works with high schoolers who have trouble performing at their grade level in a traditional classroom environment.
Minddrive puts these kids in a garage with automotive engineers and designers, and teaches them about science and engineering while they get some wrench time on a real car. There's also a communications track, where students work on publicity and advocacy campaigns for the program. We cover a lot of student-built car projects here at Autopia, but this one really stands out.
---
Maybe because he's a Zonda owner, or maybe because he's the boss of one of the most influential car magazines, but Pagani really likes Harry Metcalfe. So much so that they let him inside the factory where they build the new Huayra, the inner sanctum of the factory, with a camera. In the video after the jump Harry takes an inside look at this exquisite hyper car and shows us interesting details about it. You simply cannot get the kind of information Harry Metcalfe gives you in his films anywhere else.
The Huayra is full of astonishing details. Even the bits that are going to be painted, even the bits that are hidden away and cannot be seen, are so beautifully crafted from carbon fiber that their carbon weave are perfectly aligned. The car is made with utter care and quality. Pagani also makes some of the safest super cars. Each month we have news about two or three Ferraris burning to a crisp. Same goes for the Lamborghini. But we've never heard of a Pagani catching fire, or killing its occupants in a crash.
This article was last updated by Arman Barari on .
---
Are you looking for additional cars review? Check this great website
Motorride.net
.