Archive for July 30th, 2012
Yesterday we had these amazing pictures of the Ferrari F12 Berlinetta, and they were brilliant. But to really appreciate this car you have to see it in action. That way you can savoir it. You can understand what every curve and gap in that glorious body is for; how that 740 horsepower V12 sounds like; how fast it eats up the corners. Well, we got a whole bunch of videos here that will definitely give you every details you want to know about the F12.
Hit the jump and check 'em out…
Videos thanks to Automobilismo
This article was last updated by Arman Barari on .
---
The Korean automaker has revealed the first official images of the popular Forte sedan, also known as the Cerato in some markets. The most sold Kia model in the world, the all-new Forte features a sleeker profile and adds more cabin space than its predecessor.
Longer, lower and wider, this next generation model benefits not only from a new bodyshell structure, but also from engine improvements which means it now offers the best fuel consumption rating for its category.
On sale in Korea by the end of 2012, the Kia Forte/Cerato will hit overseas markets during the first quarter of 2013.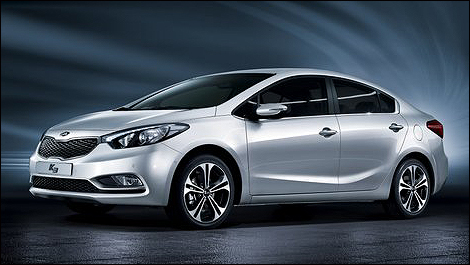 Photo: Kia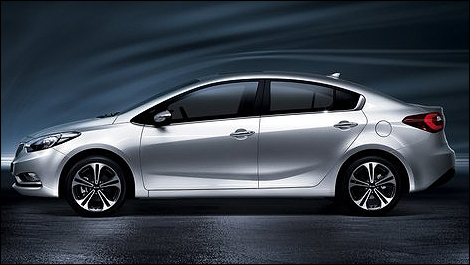 Photo: Kia
---
Word has it that the Lamborghini Aventador will be getting some fuel-saving technology. According to Auto Motor und Sport Sweden, the 2013 model year Aventador will come with a multi-cylinder displacement system that cuts-off six-cylinders when they aren't needed.
The system will be standard and will be coupled with stat/stop engine shut-off technology.
Check out more news on the Lamborghini Aventador.
With the change, the 2013 Aventador is expected to see a full 1 mpg gain in combined fuel-economy from 13.7 mpg to 14.7 mpg.
The new 2013 Lamborghini Aventador will also get stiffer springs, a more comfortable driving experience and a revised interior.
---
Even one resignation of a high-ranking official at a major car company would make news, but General Motors is in the difficult position of announcing two separate resignations at the same time.
The first one concerns General Motors Marketing Chief Joel Ewanick who stepped down during the weekend, with Bloomberg News reporting that he resigned because he "didn't meet the company's expectations of an employee," according to an e-mailed statement it acquired from the Detroit automaker.
The 52-year old executive, who previously worked for the North American divisions of Nissan and Hyundai, joined GM in May of 2010 and was in charge of marketing for the company's North American unit before he was named global chief marketing officer in December 2010.
Citing an unidentified source, CNBC said that GM ousted Ewanick because of a marketing deal with the Manchester United football (soccer) club. On Monday, GM issued a press release stating it has sealed the seven-year deal with the British football club for an undisclosed amount.
The second resignation comes from GM's European unit as longtime designer David Lyon, who was named new vice president of Europe Design in June, unexpectedly left the company only days before he was supposed to take over the new high-ranking role of overseeing design for the Opel and Vauxhall brands.
---
Evert Louwman has a wonderful automobile collection and, as you can see from the photo, a sense of humor.
His museum in The Hague in Holland has everything from Duesenbergs to D-Types, but how about the Swan car? And it's junior, the Cygnet? They are currently on their way to the 2012 Pebble Beach Concours d'Elegance.
Come August 19th, those at the concours will see the pair glide -actually they'll be driven – up the awards ramp at the concours…and probably get the biggest applause of the day.
But wait, you ask, what are they?
A Scotsman named Robert Nicholl Matthewson was a resident in India in the early 1900s, back when the maharajas were having some extraordinary one-off automobiles built. Several of these will be in a special class at Pebble this year.
---
July 30, 2012 at 12:12pm by Jens Meiners
One month ago, we reported on GM designer David Lyon's imminent move to become head of design at Opel in Germany. Lyon was responsible for Buick and GMC design, GM's interior design, and "global cross brand design." Last week, Lyon's tenure with GM came to an abrupt end. The circumstances suggest that his exit was neither amicable nor the result of careful planning on either side. We understand that Lyon was escorted from GM premises on Thursday. An e-mail issued by Ed Welburn, GM Vice President of Global Design, basically stated, "Effective immediately, David Lyon is no longer an employee of General Motors Corporation."
The manner of his departure is unprecedented at GM Design, and it suggests a deep and sudden personal rift between Lyon and Welburn. What it doesn't suggest, however, is that Lyon preferred to flee GM rather than being relegated to leading Opel's design department. In fact, his preparations to move to Rüsselsheim, Germany,  were well underway, and sources tell us he was passionate about leaving his mark in the Old World. Last week, Lyon threw a well-attended farewell party and was the subject of an official ceremony organized by Welburn.
---
---
What will happen to Opel design now, bereft of its new design chief who was supposed to take over on August 1? Opel officially confirms that Lyon has left GM, and that Mark Adams will remain its design chief for an interim period until a successor is found. The events don't affect Adams's move back to Detroit to lead Buick and Cadillac design. As of this moment, the search for a replacement is on at GM, and given the importance of this job, we doubt the company will look for an outside replacement. From within Opel, the names Friedhelm Engler, Malcolm Ward, and Liz Wetzel come to mind, but they have been passed over by Welburn and Adams before. "It is a bitter and undeserved situation for Opel," an insider says. And it will take a long time before the dust settles at GM.
Other Stories You Might Like
Tags: Buick, Cadillac, GM, GMC, Opel |
---
If you're selling a futuristic vehicle, why not sell it using futuristic means?
That's the strategy BMW is looking to take with its i3 and i8 plug-in cars, when both go on sale in Europe in a few years time.
---
Are you looking for additional cars review? Check this great website
Motorride.net
.