BMW Debuts Eight Video Shorts Chronicling the Lives of Electric Vehicle Owners
Eight fascinating video shorts, collectively titled "The Electronauts: And We're Off," chronicling the lives of BMW of North America's pioneering electric vehicle owners – the BMW Electronauts – made their debut on BMWActivateTheFuture.com.
The BMW Electronauts are comprised of 700 households who have leased BMW's first fully-electric car, the ActiveE, for a two year period in the metropolitan markets of Los Angeles, San Diego, San Francisco, Sacramento, New York, Boston and Hartford. The BMW ActiveE lease period will be used to gather feedback that will be part of the development of the BMW i3 and BMW i8 which are scheduled to come to market in late 2013 and 2014, respectively.
Here are three videos, but more can be found at http://bmwactivatethefuture.com/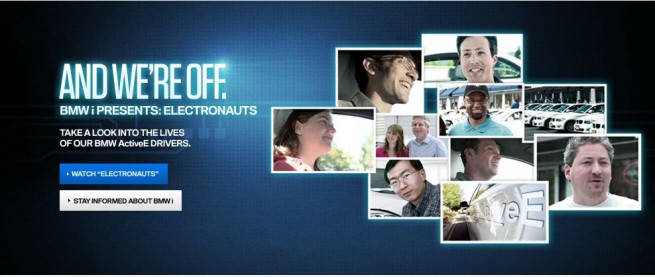 Incoming search terms:
www BMWActivateTheFuture com